DIRECT SELLING
is a development opportunity for everyone
DIRECT SELLING
gives you the freedom you need
DIRECT SELLING
invites you to a healthy lifestyle
DIRECT SELLING
gives you access to products in urban and rural areas
DIRECT SELLING
allows you to develop your entrepreneur spirit
DIRECT SELLING
is a business with no frontiers
WHAT IS DIRECT SELLING?
Direct selling is a way of commercializing products and services using a person-to-person selling structure.
Both large multinationals and small businesses use this structure of commercialization of products as varied as jewelry, cosmetics, kitchenware, appliances, and nutritional products, among others.
Belcorp's make-up artist, Denis Basso, together with the Arturo López Pérez Foundation and the Chamber of Cosmetics, held a self make-up workshop with Ésika products for patients with cancer. The main objective was to create a space that favored the exchange of...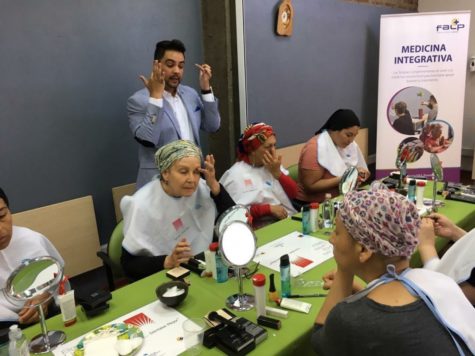 ...